Tackle your to-dos with Todoist
Feeling overwhelmed? To-do list a jumble? Tried to use Todoist without success?
Organizing your to-dos helps you show up as your best self at home and at work. Todoist will help you get there—if you know how to use it. That's what you'll learn in this course.
Get Access Today →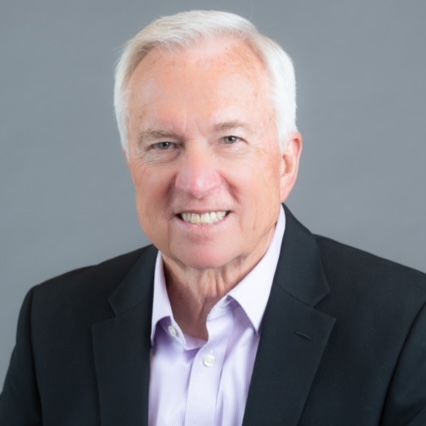 Jim Silver
"It's only been a week since I bought Peter's course and my life hasn't felt this organized ever."
Peter Baron
"I loved learning more about Todoist's features, and more importantly the concept of a weekly review. I've toyed with this in the past, but struggled with a format. Peter's makes so much sense to me."
Do you feel overwhelmed?
Do you spend more time on urgent tasks than on important tasks?
Do you resort to pen and paper to plan your day? Have you tried using Todoist before, only to give up in frustration?
If so, you're in the right place. In this video course, you'll learn an Todoist workflow you can rely on.
PICTURE THIS:
You feel

less stress

because you've got your projects under control.
People see you as reliable because you

don't miss deadlines.
You

feel proud

because you're doing the important work.
You know exactly

what to work on next.
Nothing slips through

the cracks.
How can you get there?
By learning a simple Todoist workflow you can trust. And that's what you'll learn in this self-paced video course.
ON ANY GIVEN DAY, YOU HAVE DOZENS OF THINGS TO DO…
Home tasks, work projects, being there for your friends and family, staying healthy, taking care of your finances—how do you keep track of it all?
Incoming emails rule your day. You rarely get to your most important tasks because you're always chasing deadlines. And you feel overwhelmed.
Before you know it, you forgot to buy a birthday present for your mom, your boss is nagging you about that report that was due yesterday, and you still haven't gotten around to filing your tax return. 🤦🏻
It doesn't have to be this way.
IN THIS COURSE, YOU'LL LEARN HOW TO:
Get your tasks from everywhere else (email, websites, Slack/Teams…) into Todoist
Integrate Todoist with the apps you already use
Structure your tasks with projects and tags ("labels")
Set up custom views ("filters") to see just the to-dos you need
Plan your days and weeks
Execute consistent weekly reviews
Use templates to save time and reduce errors
Of course, you'll learn lots of specific things too, like how to use due dates; how to handle your email (🧘🏻); and how to never forget a birthday again ( 🥳).
YOUR TIME IS VALUABLE
You'll learn exactly what you need—no more and no less. I've designed the course to be efficient, because your time is valuable.
‍You could piece together information on using Todoist from random places all over the Internet, like YouTube videos, blog posts, and the official documentation. But how long would that take? And what is that time worth to you?
When you follow this course, you'll learn everything you need to know to organize your life and to be productive using Todoist. You'll save tons on time compared to figuring things out yourself.
Think about what you could do with the extra time. You could spend it with your kids. You could spend it learning to play the guitar. Or you could, you know, spend the time doing the actual work you want to do!
AFTER YOU FOLLOW THE COURSE, YOU'LL:
be able to focus,
feel in control
know what to work on next,
save time and reduce errors,
and have a system, so nothing slips through the cracks.
That's what learning a workflow you can trust will do for you.
After An Afternoon or Two, You Could…
Feel much better as your life is nicely organized and under control
Never let tasks slip through the cracks again
Have a system you can rely on to get stuff done
Just close your eyes for a moment and picture that. Feels good, doesn't it?
INTRODUCING
Organize Your Life with Todoist
Ready To Take Control of Your To-Dos?
This self-paced video course will teach you everything you need to know to get your to-dos under control with Todoist. You'll learn how to:
Set up a workflow to get more done with less stress
Get the most out of Todoist, which is a surprisingly powerful app
Make Todoist work with the apps you already use
Taking the time to set up Todoist the right way can make all the difference. I'll show you how in Organize Your Life with Todoist.
What's Included In The Course...
Module 1
Capturing Your To-Dos
The foundation of organizing your life and getting stuff done is capturing your to-dos. We'll start by making that easy.
Getting your to-dos out of your head and into Todoist
Creating tasks from outside of Todoist
Processing your email with Todoist
Module 2
Organizing Your To-Dos
Your task manager gets way more powerful—and your mind gets clearer—when you organize your to-dos into areas and projects. So that's what we'll work on next.
Organizing your life into areas to quickly view related tasks
Structuring your to-dos with projects (and how to use projects in Todoist)
Labeling (aka tagging) your to-dos to track different types of tasks
Keeping projects un-cluttered
Module 3
Planning Today & Planning Ahead
The secret to being productive is to clearly prioritize your days and to plan ahead. We'll cover how to do that with Todoist.
How to use due dates
Working with repeating tasks
Setting up reminders, including location-based reminders
Prioritizing your tasks
Planning for a productive day
Making sure nothing slips through the cracks with weekly reviews
Module 4
Integrating Todoist into Your Workflows
One of Todoist's great strengths is that it works well with the other apps you already use. So we'll set up some integrations.
Getting clear on what belongs in Todoist (so we keep your to-do list tidy)
Integrating Todoist with your calendar
Time blocking with Todoist
Using Todoist widgets on your phone
Working with Todoist extensions & integrations
Tracking your habits with Todoist
Module 5
Using Todoist as Efficiently as Possible
After you learn the basic Todoist workflows and system, we'll make using Todoist as friction-free as possible.
Capturing your tasks quickly with natural language recognition
Saving time with templates
Creating filters (aka custom views) to view your to-dos just the way you want
Using keyboard commands and the command menu to get things done quickly
[COMING SOON] Module 6
Collaborating Using Todoist
Todoist is thoroughly updating its collaboration features. When the new-and-improved collaboration feature becomes available in the coming months, I will create a module to teach you how to use it.
If you enroll now, you will of course get access to the collaboration module for no extra charge. I will notify you when it's ready.
Bonus: Todoist Cheat Sheet
The course comes with a handy one-page cheat sheet to help you use Todoist as productively as possible.
Each lesson comes with (English) captions and a full transcript.
This course is for you if you…
feel overwhelmed

need to organize your to-dos and projects

find things slipping through the cracks

are unhappy with your current task manager, or

have tried Todoist but haven't stuck with it
YEP, SOUNDS LIKE ME
NICE TO MEET YOU
I'm Peter Akkies
After graduating from a top college, I went to work in litigation consulting. I faced a never-ending to-do list and was always involved in many projects simultaneously. I didn't have much free time.
After a few years, I decided to quit and start my own business. I soon began to teach people how to use task management apps to organize their lives, the way I wished I had when I worked in consulting.
These days, I can't imagine my life without my to-do system. And I use what I learned as a consultant and in running my own business to help people like you get more organized. I'll show you how to use the right workflows and systems to be more productive, and feel less overwhelmed.
Now, for the first time in a long time, I'm actually starting to consider myself 'organized.' The spillover effect is noticeable too: organizing my office, starting a morning routine, etc.
(Re: an earlier course)
— Bob Williams
After taking Peter's course, I am coming into the new week with so much more clarity.
(Re: an earlier course)
— Angela Marshall
Peter's course is so much more than just a simple 'How-to set it up' - he takes you through a workflow.
(Re: an earlier course)
— Alison Suell
ENROLL TODAY!
Organize Your Life with Todoist
30-Day Money-Back Guarantee
If you're not happy with the course, just let me know within 30 days of your purchase and I'll give you a full refund. No drama, no questions asked.
Bonus: Translating Your Goals Into Action (42-Minute Video)
The premium edition of the course comes with a 42-minute video on translating your goals into action. In this video, you'll learn:
How to set useful and clear goals
How to organize your goals
Why it's important to reflect on the "why" behind your goals
The three types of action steps to define for your goals
Why you shouldn't put goals in your task manager
How to put your goals' action steps in Things without getting overwhelmed
It's a super actionable video: I'll show you how I set goals and translate them into action and you can follow the exact same process, step by step.
Frequently Asked Questions
What's your refund policy?
Do you offer a payment plan?
Do you offer any discounts?
How much time will it take me to complete the course?
How long will I have access to the course?
When does the course start and finish?
I've already bought another course on Todoist. How is this course different?
Can I buy a bulk license for my team?
That was it.
You've reached the end of the page.
Trust me, now is a great time to take a step back and get organized—finally. And Todoist is a wonderful app that you won't regret using.
Take the leap!
Let's Go